After the workout yesterday, we had no plans for today until this evening and planned to spend most of it just hanging around the condo.
I slept in rather late and Teri spent the morning doing some work and totaling up our expenses for the trip so far.  Once I got up, we scrambled some eggs for breakfast and began a roughly 4 hour marathon of Masterchef Australia.  We've come to respect the cooks on that show a lot, especially after some of the more insane challenges.  Definitely more to it than Masterchef US.
Anyway, Teri didn't sleep as well as I did and decided to take a nap this afternoon.  I was a bit antsy so I decided to go for a hike while she slept.  I chose a trail near us that follows Big Horn Creek.  It was a neat change of scenery being on the South-facing slope, with less dense growth and a neat variety of plants.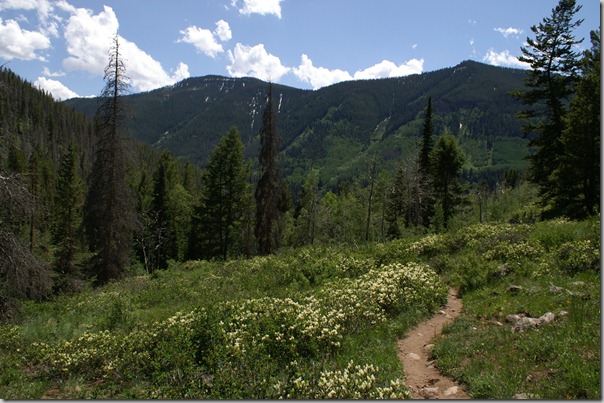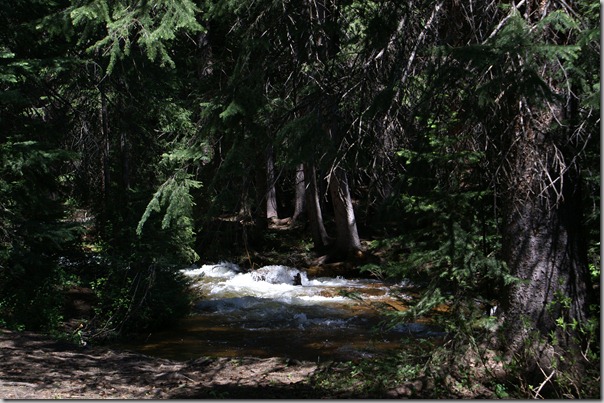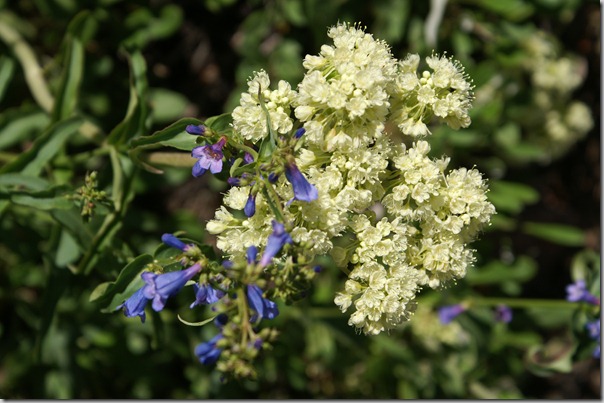 It was a nice hike.  I didn't make it to the end of the trail because it got really muddy at one point, but I think I made it about 2 miles up.
After I got back, Teri was up and we got ready for our evening outing to see the Dallas Symphony Orchestra play Mahler's Symphony Number 6 in A Minor at the Gerald Ford Amphitheater.  It was a very relaxing way to spend the evening on the lawn in the beautiful mountain air, and we enjoyed it a great deal.