Today was a beautiful day with no inclement weather, so we decided to make the most of a gondola lift ticket and descend the mountain on foot and on bike, as well as have dinner on the peak.  We're exhausted now, but had a great time and the weather was perfect.  I'll let photos do most of the talking today.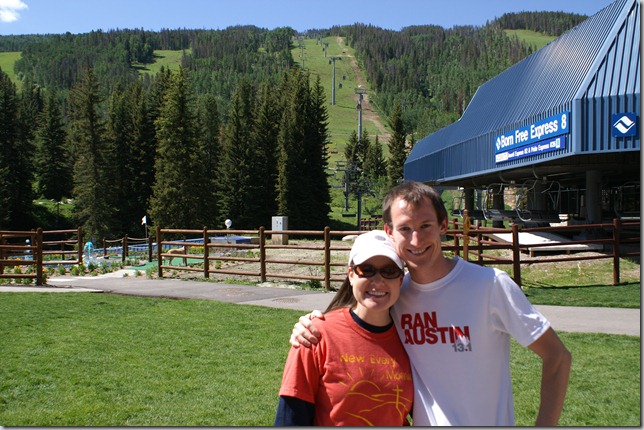 The 3.2 mile hike was long and our ankles/knees were really tired by the end, but we enjoyed it and felt a good sense of accomplishment when we reached the bottom.  We were really impressed by some of the people hiking up – many of them could have been grandparents!  We ate a delicious lunch at the Ore House, Teri having one of the best salads she's ever eaten and Brian downing a tasty burger.
We then enjoyed some Marble Slab (strawberries & sweet cream for Teri and key lime & strawberry for Brian) and headed to rent our bikes.  Teri hadn't rode in years and was a bit shaky at first, but we headed up the gondola.  The 7 mile ride was bumpy in places and we took it slow, but it went by pretty quick.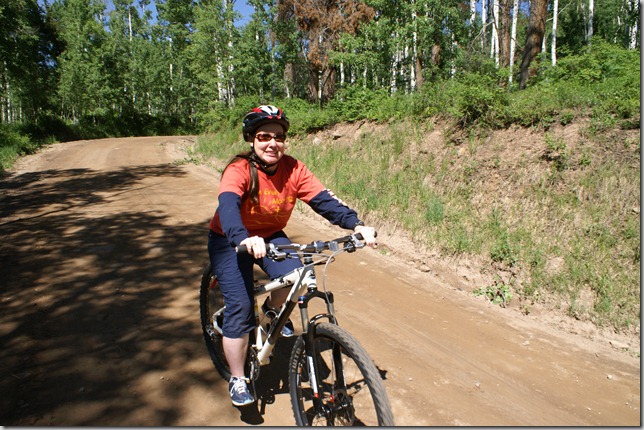 We took our third and final trip up the mountain for dinner to use up some $30 food vouchers we bought with the tickets.  The food was good and the atmosphere enjoyable.
Although we're tired, we're glad we could take advantage of the beautiful day!  Tomorrow we plan to stay in most of the day and relax our sore muscles.