After yesterday's excitement, I didn't think today's post would be nearly as interesting.  Turns out I was wrong.
After a decent night's sleep, we breakfasted at our condo and decided to spend a leisurely day walking around Vail without anything specific planned.  Summer in Vail is gorgeous and we looked forward to enjoying the cool weather and lush environment.  Free garage parking in summer is a nice perquisite, too.
We got there pretty early, before many places had opened, and were able to take in the town without much other activity to distract us.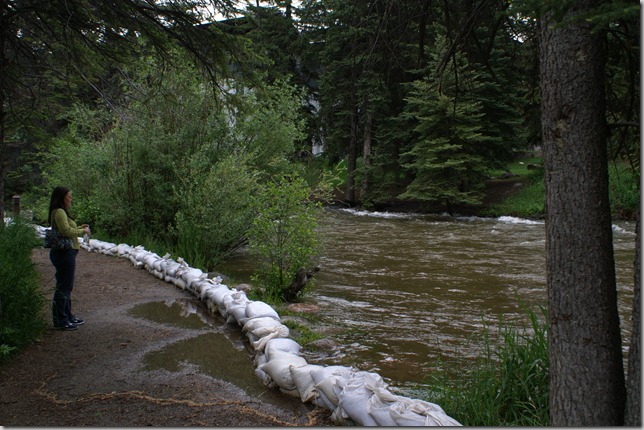 Vail had a snowy winter and the excess snow melt has made the river very strong.  Sandbags were a common sight along the lower parts of the river.